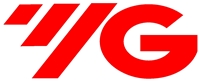 YG-1
YG-1 USA
ABOUT YG-1 USA
YG 1 Precision Cutting Tools.
YG-1 USA, headquartered in Vernon Hills, Ill., is part of an international company that is a global leader in precision cutting tool design and production. YG-1 maintains manufacturing facilities around the world, including the United States and Canada.
The company, founded in 1981, serves the volume drill, tap, end mill, spade drill and rotary tooling market with more than 80,000 types of cutting tools in its inventory. YG-1's specialized coating research center advances the state of tool coating technology to elevate the performance of its tools. The center is focused on developing the best coating solution for each product.
Through economies of scale, and by using the highest quality materials and machinery for tool production, YG-1 has become a global leader in the industry.
Following are a few examples of YG-1 products that Hemly Tool carries:
V7 INOX variable helix carbide end mills. Ideal for high-speed operation, they deliver deeper cuts and aggressive metal removal, while their flute geometry eliminates vibrations. They are designed for mild steels, stainless steel, cast iron, tool steel, titanium steels, pre-hardened steels and low-hardness material.
Tank-power end mills for tank-power roughers, providing high production metal removal in a broad spectrum of materials up to high-tensile metals.
Cobalt roughing end mills, which are recommended for cutting steel grades and many non-ferrous materials. The center hole design of the end tooth supports many accurate resharpenings.
The X-Speed solid carbide roughing end mill, which delivers vibration-free roughing of many alloys. The unique X-Speed flute design reduces vibration and facilitates excellent chip evacuation. The roughing tooth profile reduces cutting forces as the tool geometry supports high feed rate and heavy cutting.
Powdered metal end mills, which are designed with maximum rigidity for high performance. The powdered metal end mills have higher edge strength than carbide, taking up to 25 percent higher chip loads.
Hemly Promotions
Product Literature
Contact Info
Are you ready to save on your YG1-USA roughers and end mills? If so, check out the current promotions available through Hemly Tool.