SupplyPro Vending Solutions
Imagine if you could reduce material consumption, lower procurement costs, improve employee efficiency, achieve better inventory control and free production managers from the unnecessary and distracting duties of managing equipment, all by making one change. Does that sound too good to be true? SupplyPro POU (point of use) vending solutions, available through Hemly Tool, make it all possible.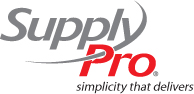 SupplyPro's SmartDrawer technology gives you full control over the parts, materials, tools, supplies and other items that your employees use most frequently. Instead of managers keeping track of who has which tools, SmartDrawer does the job. SupplyPro vending solutions are a smart choice for handling not only expensive power tools, but also frequently used parts, keys to company vehicles, batteries and other items that have particular "take-home" appeal, or just about anything else you want to control.
When employees need a particular part, tool or material, they log in to the SupplyPro SmartDrawer vending system and are guided to the exact location of the item they need. This increases efficiency, as no time is wasted sorting through various drawers to find the desired item. Employees can also return items when they are finished.
SupplyPro's system lets you track who has which items, so you never have to waste time hunting for a missing tool, or money buying unnecessary duplicates. By reducing waste and loss, the system also cuts costs. Most companies realize savings of 15 to 30 percent.
SupplyPro also saves you money by making inventory control more efficient. Parts and supplies can be re-ordered automatically, reducing or eliminating the need for manual inventory restocking. You'll have the materials you need, when you need them, and also avoid the expense of expedited shipping on items that are unexpectedly out of stock.
The SupplyPro SmartDrawer system includes a wide range of drawer sizes and vending solutions to accommodate all kinds, shapes and sizes of items. Plus, because the SupplyPro system is scalable, you can start by using SmartDrawer for high-use or high-value items, mission-critical supplies, or items with audit requirements. Most companies find that 20 percent or less of their total SKUs are good candidates for SupplyPro controlled management.
Hemly Tool Supply can help you achieve cost savings and greater efficiency with SupplyPro SmartDrawer vending solutions. Contact us today or view the SupplyPro catalog below to learn more.