Precision Tools
With machining and metalworking tools, precision is everything. Hemly Tool Supply understands and carries an inventory of hand and measuring instruments with an unwavering focus on quality, performance, and – of course – precision. Hemly Tool Supply is an authorized distributor for EZset, Insize and Starrett.
German-made EZset tool presetters save time and money by focusing on making the user's job easier, faster and more efficient. Each presetter is a turn-key solution that measures, sets and tests, while the tool's ImageController image processing system with dynamic crosshairs makes precise tool measurement easy. Combined, these advanced features boost productivity, making EZset tool presetters investments that pay for themselves. Even better, each presetter is made with quality components for a long service life and no maintenance.
Insize calls its precision measuring instruments "Tools that measure up." From dial and electronic calipers to micrometers to digital microscopes that send 200x magnification right to your laptop screen, Insize instruments provide the exactitude and reliability you need for precise work. Insize's digital microscope includes the software needed for measuring and for recording video and photos, providing you with the complete package you need for the closest examination of any part or tool.
Starrett was founded in 1880 and has built a reputation for quality ever since. Hemly Tool Supply is an authorized distributor of Starrett's line of precision measuring tools, including micrometers, calipers, rules and more. Starrett also offers optical measuring projectors and multi-sensor measuring systems. Force measurement and roundness measurement are some of the specialized systems Starrett produces that offer sophisticated but easily used interfaces that speed up operations. See the full line of Starrett products at the company's website and then place your order through Hemly Tool Supply.
Your ability to meet demanding specifications on the toughest jobs starts with your ability to make precise measurements. For that, you need high quality tools and measuring instruments. Hemly Tool Supply, as an authorized distributor of these quality brands of precision measuring tools and related systems, meets your need for precision. Contact Hemly Tool Supply for help in choosing the right precision measuring instruments for your jobs.
Our Precision Tool Brands
---

Tesa / Brown & Sharpe 2020 Best Deals Promotion
---

Starrett Precision
Manufactured to the highest standards, Starrett makes a wide range of precision measuring tools to fit your need.
---

Insize Measuring
Quality, innovation, service, and v alue. These four principles are what Insize strives for.
2018 Spring Promotion...15% OFF!
---
Vermont Gage
Manufactured to the highest standards, Starrett makes a wide range of precision measuring tools to fit your need.
---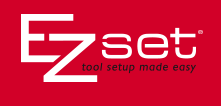 EZ Set Tool Presetters
EZset tool presetters enable you to save time and money, putting you one very decisive step ahead of the competition.
---

Cullen-Legois Manufacturing Inc.
Family owned and operated since 1951, Cullen-Legois manufactures a complete line of exceptionally precise and powerful magnetic tools, magnetic accessories, and individual magnets.