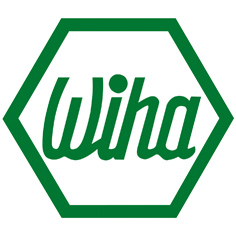 Wiha USA Made Hand Tools
Wiha hand tools
Made in USA for over 30 Years
Hemly Promotions
Product Literature
Contact Info
Hemly Tool is pleased to offer a variety of special promotions on Wiha Tool USA products.
Wiha Tools Provide Exceptional Performance
Wiha have been producing hand tools for more than seventy years. During this time, they have evolved from being a small company founded in Germany to becoming a global corporation that has operations in the U.S., Europe and the Pacific region. What sets Wiha apart from the rest is its innovation and ingenuity. When it comes to hand tools, Wiha are constantly looking at ways to refine and improve their collection, ensuring that customers benefit from high-caliber products that include many ground-breaking features.
Wiha Tool USA Products for Every Job
The selection of hand tools which Wiha creates includes screw drivers, torque tools, pliers, L-keys, bits, tweezers, articulated hose systems, measurement tools and much more. Each tool is created from premium materials and finished to a high standard. When you purchase a Wiha tool, you're investing in a durable, high performance item that is intended to give years of faithful service.
Getting Your Wiha Tools to You Quickly and Easily
With over thirty years of experience in providing metal workers, machinists and other industry professionals with the tools they need to get the results they crave, we're ideally placed to fill your order. We keep stock levels high and prices competitive, so there's no reason to waste time shopping around. Just look up the Wiha tools you're looking for using our "Product Finder" feature, place your order and let us do the rest.
Ask Our Customer Care Team about Wiha Tool USA Products
Every member of our team has a wealth of knowledge about our products and how they're to be used. This enables us to give you accurate, helpful advice as well as product recommendations for whatever job you've got under way. To find out more about the Wiha tools that are available, or for further information on anything else, call us at (800) 445-1068.