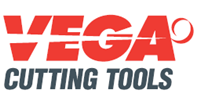 VEGA CUTTING TOOLS
VEGA CUTTING TOOLS
Outstanding quality taps, end mills and drills for machining
Vega Tool (VTC) taps, end mills and drill components are designed for reliable, long-term machining use. The company was founded in 1973 and is now under the direction of machining and tooling company Yamazen. Vega Tools are constructed with care at the Schaumburg, Ill., headquarters and make their way to Hemly Tool Supply for your convenient purchase.
The right taps will get you cutting through anything. Vega Cutting Tools are available in a wide range of geometries, configurations and sizes with various coatings to ensure the longest tool life and most precise results. Get in touch with Hemly Tool Supply today for quick, informed assistance with selecting the proper cutting tools for peak performance on your job.
Below is an overview of the Vega Tool products available for order through Hemly Tool Supply.
Taps: Best known for their extremely durable and consistent taps, Vega Tool stands as a brand of choice for metalworkers tapping across a variety of industries and metal compositions. Vega Tool offers both spiral fluted and spiral pointed taps, each in unique geometries with coating options to suit numerous applications. Metals included for recommended use include 17 – 4 PH, stainless steel and other common steel alloys, nickel alloys, carbon steel, cast iron and ductile iron.
End Mills: Vega Tool deep ball end mills feature the extremely hard proprietary S/DG coating for machining high-hardness steels, as well as extra-long necks for work in deep cavities. With oxidation resistance to over 2,000 degrees Fahrenheit and excellent surface roughness, the S/DG coating performs excellently in a variety of cutting conditions.
Drills: Vega Tool XCD rapid feed drills bring high-feed, deep-hole drilling to jobber length sizes. Cobalt high-speed steel (Co-HSS) drills promote excellent deep-hole durability, while the self-centering geometry keeps drilling accurate, even at high speeds.
Hemly Tool Supply is proud to carry products like Vega Tool, because we know they'll live up to your high performance demands. If you have any questions about the cutting tools we offer, or if you're ready to place your order, please contact us today.
Hemly Promotions
Product Literature
Contact Info
Watch for special featured products from Vega Tool, at promotional prices from Hemly Tool Supply. Visit our promotional page to see our current selection of limited-time offers.